It's a struggle to pick the right gift! Yeah...we know that~ Especially when some people are picky...🙊🙊🙊 
♡What about ...practical gift ideas? Sounds good?!
Let's check out the following…!!! ▼
Ⅰ. BLACK MONSTER  Black Cologne Shower Gel
Needless to say, you will think that it's kinda boring and common to buy shower gels right? 
Don't worry, this one is different!
Like how…?
Let me explain to you ♡
First, let's talk about the packaging ! It's more than just putting a logo on the bottle. It attracts attention, delivers a message with the sleek design that is specially designed for Men. 
Secondly, it is not just an ordinary shower gel. Ever heard of 3-in-1? Wash your hair, face and body with just one bottle! Sounds pretty good, right? But I'm sorry! 🤣🤣🤣 This BLACK MONSTER Black Cologne Shower Gel is 5-in-1!!
Apart from the hair, face and body...this can be used for shaving and acts as a perfume due to its long-lasting fragrance! The perfect choice for guys who hate troublesome daily routines or are always in a rush. 
5-in-1 ▼
For HAIR

> It contains PENTAVITIN, which is a natural carbohydrate complex for smooth and bouncy hair.

For BODY

> It includes Tromethamine to prevent body odor. With added Citric Acid to adjust the PH value to remove unpleasant smell.

For FACE

> Patent registered ingredients for Sebum & Keratin care and also includes 'Hyaluronic Acid' ingredients to keep skin hydrated.

For SHAVING

> Rich bubble foam that is full of moisture for a perfect shave.

For PERFUME

> Stable and long-lasting fragrance! A unique scent that people can't help but look back at you!
2 fragrances available - BLACK MANDARINE / BLACK MUSK
We've heard from some customers that after using this, people do question them on which brand's perfume they are using! In addition to using it at home, when traveling or going on a business trip, all u need is this ONE BOTTLE! Really convenient and also saves luggage space and weight ✔
Ⅱ. BLACK MONSTER  All-in-One Day & Night
This is a matter of opinion, and we cannot say that everyone needs it!
But it will definitely bring benefits~
If he is a man who wants to take care of his skin, this bottle is perfect for him ♡
BLACK MONSTER creates products after understanding 'Needs & Wants'. This is an All-in-One skin care product, ideal for those who don't want to purchase many different items, lazy to follow so many steps of a skincare routine.
Day Cream >>> Brightening + Soothing + Blocking UV
Night Cream >>> Lightens Wrinkles + Brightens + Moisturizes
The brightening effect is particularly great! Apply it before going to work for sun protection and you will look more energetic with a bright skin tone. 
Do you know that if your skin is dry or you don't put on sun protection, it makes you look old and tired! Now, start taking care of your skin and apply basic skin care products…!
Check out Black Monster SG Official Website for customer reviews! They mentioned that it is not sticky, very moisturizing absorbs well on the skin. 
Ⅲ. UNCOATED247 Underwear Collection
Guess everyone wears underwear...right ? 🤣
UNCOATED247 has two series;
BOXER BRIEFS-LOW RISE and SLIMFIT-TRUNK
BOXER BRIEFS-LOW RISE block harmful electromagnetic waves. ✔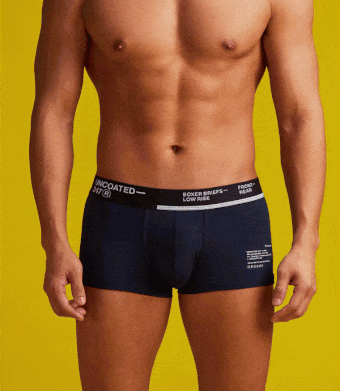 However, both series include >>>
Excellent breathability 

Soft & Stretchable waistband

Lighter & comfortable fabric

Eco-friendly material
With the antibacterial and deodorizing abilities, this pair of underwear keeps you fresh and clean for  the whole day~
Keep up with the trend,anytime and anywhere! Here, we are talking about both Comfort & Design ❤
UNCOATED247 also comes in an exquisite packaging. Don't you think it is something special? Unlike those regular underwears you find elsewhere?
BOXER BRIEFS-LOW RISE Box ▼
SLIMFIT-TRUNK Box ▼
PLACE YOUR ORDER NOW~
CHECK OUT BY CLICKING HERE▼
We hope that you are now able to pick your favourite choice...for your special 'HIM'! It's still the thoughts that count! ❤️❤️❤️