In recent years, the beauty industry has witnessed a significant shift towards gender-neutral beauty products, with makeup brands introducing inclusive products for men.


Men's grooming has become an essential part of self-care, and one of the most overlooked aspects of grooming is eyebrow care.
Men's eyebrows play a crucial role in shaping their face and enhancing their appearance. In this article, we will discuss the importance of men's eyebrows and why putting on some makeup can be good for their self-confidence.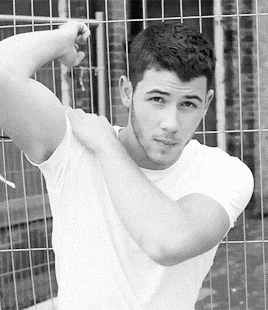 First and foremost, eyebrows frame the face and add structure to it.
Well-groomed eyebrows can make a significant difference in a man's appearance. They can make the eyes look larger and more defined, and the face look more symmetrical.
Easy to do with just a few basic adjustments and it could bring a big difference!
One of the best Korean brow pencils we'd happily recommend is this BLACK MONSTER "3-in-1Perfect Eyebrow Kit"
Not only is it easy to use, but the colour is also very natural.

Compared with the first generation, it is better to upgrade, you can trim your eyebrows in 3 seconds!

There is a few different shapes of eyebrow guide card in the combination, and you can follow the eyebrow guide to shape your eyebrows easily ~
Choose the right brow guide card for the vibe you want to create
| | |
| --- | --- |
| High arch brows impart a mature, intellectual feel |   |
| Straight brows that give a simple and young feel | |
| Soft arch that features natural and softer | |
In addition to the eyebrow guide card, the set also includes a 3-in-1 eyebrow pencil (brow pencil & sponge & brush) and eyebrow razor.
Contains everything you need to define your brows


Helps create perfect brows easily
It makes smooth edges without borders on sides and natural gradation with a tip-type brush. It is faster and easier than pencils for filling blank areas on your eyebrows.
How to use it?
And it's not difficult to use, just follow the steps below and you're done!
In addition to shaping and defining the face, eyebrows can also convey emotions and expressions. 😊😡😢😁
They are a crucial aspect of nonverbal communication, and grooming them properly can help men express themselves more effectively.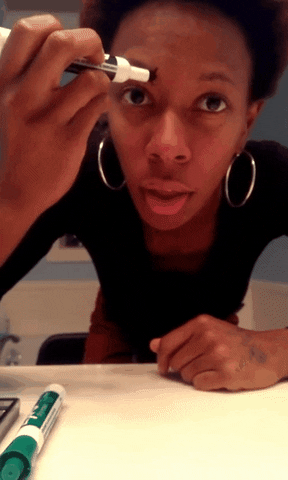 For example, raising one eyebrow can convey skepticism or curiosity, while furrowing both eyebrows can express anger or frustration.
Moreover, men's eyebrows can be a source of insecurity for some men. For instance, some men may have sparse or thin eyebrows due to genetics or over-plucking.
------------------------------------------------------------------------------------------------
Dark circles around the eyes can also be a concern for many men, especially as they age.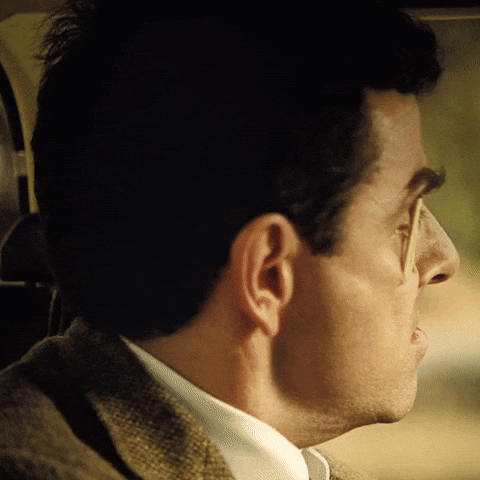 Fortunately, makeup can help address these concerns and boost self-confidence. 
Black Monster Dark Circle Treatment & Concealar 
☑️ 
Focus on dual functions
☑️ Helps eliminate dark circles under the eyes
With the dual-head design, keep everything simple and convenient
● Conceal and cover (Skin colour tone concealer)
Helps conceal dark circles under the eyes
● Treatment (The eye balm)
Reducing the appearance of dark circles
Contains NOURVITA™ COMPLEX
● Used to treat dark circles
Composition of NOURVITA™
➥ Sea buckthorn oil
➥ Argan oil
➥ Vitamin E Acetate 
It hides dark circles without creasing or getting into fine lines, and also comes with an eye balm to keep the under-eye skin hydrated, this is important as the skin under the eyes is the most sensitive part of our face.
Men can use concealer to cover dark circles and fill in sparse areas of the eyebrows with an eyebrow pencil or powder.
-----------------------------------------------------------------------------------------------
Facial masks are another excellent way to boost confidence and maintain healthy skin.
Facial masks can help remove impurities from the skin, hydrate it, and reduce the appearance of fine lines and wrinkles.
Black Monster Balancing Cooling Sheet Mask is designed to help reduce UV irritated skin heat and reduce excess oil that causes oily skin in minutes.
Suitable for normal to oily skin, special bamboo charcoal mask, excellent elasticity, fits the skin curve, fits the skin, and helps the absorption of active ingredients.
☑️ 𝗥𝗲𝗱𝘂𝗰𝗲 𝘀𝗸𝗶𝗻 𝗵𝗲𝗮𝘁 𝗶𝗿𝗿𝗶𝘁𝗮𝘁𝗲𝗱 𝗯𝘆 𝗨𝗩 𝗿𝗮𝘆𝘀. 𝗜𝗻𝘀𝘁𝗮𝗻𝘁 𝗰𝗼𝗼𝗹𝗶𝗻𝗴 𝗲𝗳𝗳𝗲𝗰𝘁
Instantly cools the skin stimulated by ultraviolet rays and relieves skin fatigue caused by sun exposure
☑️ 𝗠𝗼𝗶𝘀𝘁𝘂𝗿𝗶𝘇𝗲𝘀 𝗮𝗻𝗱 𝗰𝗮𝗿𝗲𝘀 𝗳𝗼𝗿 𝗯𝗹𝗲𝗺𝗶𝘀𝗵𝗲𝘀 𝗶𝗻 𝗼𝗻𝗲 𝗴𝗼
ALPAFLOR® GIGAWHITE calms the skin with panthenol and hyaluronic acid for hydration and Phyt derm 5 Complex for whitening.
☑️ 𝗕𝗮𝗺𝗯𝗼𝗼 𝗰𝗵𝗮𝗿𝗰𝗼𝗮𝗹 𝗳𝗼𝗿 𝘀𝗲𝗯𝘂𝗺 𝗰𝗮𝗿𝗲
Bamboo charcoal special mask, excellent elasticity. Conforms to the curves of the skin for a form-fitting fit that helps absorb active ingredients
They can also soothe and calm the skin after shaving, reducing the risk of razor burn and ingrown hairs.
HOW TO USE
1. Use a toner after cleansing
2. Apply the mask
3. Remove the mask after 10~20 minutes
4. Gently pat the skin to absorb the remaining essence
In conclusion, men's eyebrows are an essential aspect of their appearance and grooming routine.
Well-groomed eyebrows can enhance their features, convey emotions and expressions, and boost self-confidence. Additionally, using makeup products such as concealer can help address common concerns such as dark circles and thin eyebrows. Men can also benefit from using facial masks to maintain healthy, youthful-looking skin.
With these grooming tips, men can look and feel their best every day.